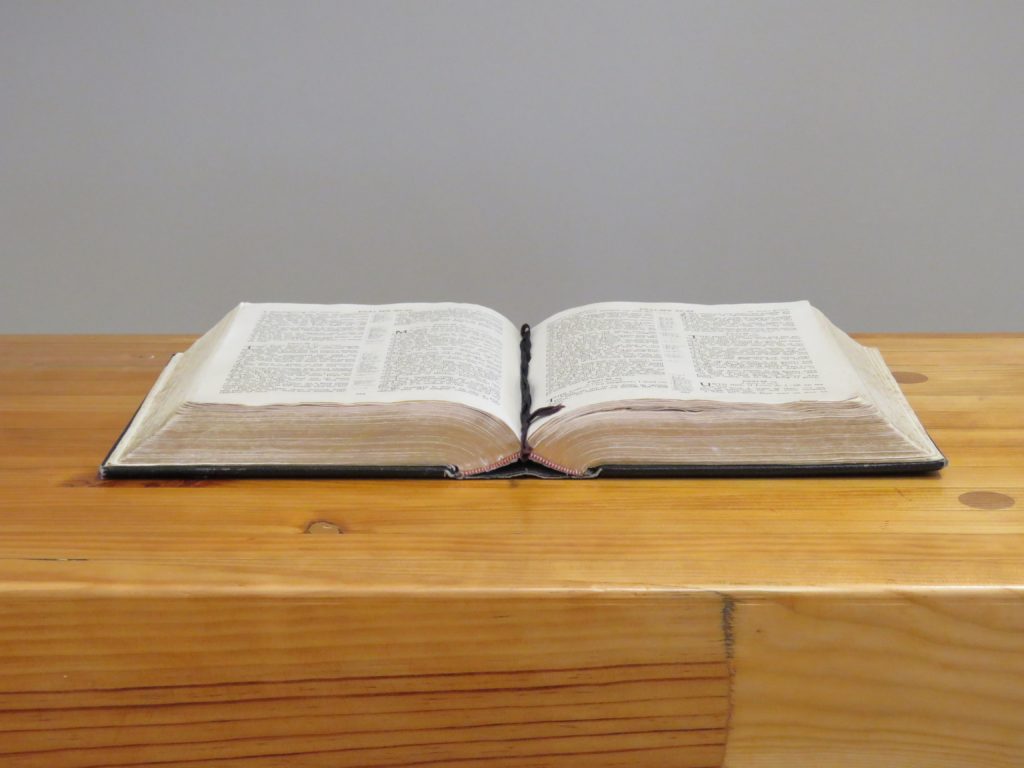 When we meet with potential clients for the first time, it is not unusual for there to be three members from our team in the meeting. And more often than not we hear something like this:
"So what does Three Pillars mean? Are the three of you the Three Pillars?"
It's a fair enough question, and now is a good opportunity to put the answer in writing. Why? Because October 31st is today, and it's not just about exercising "quality control" on your children's candy. This particular October 31st holds special significance that ties in with the meaning of our company's name.
While October 31st is commonly known as Halloween, it is also Reformation Day. And 2017 marks the 500th anniversary of Reformation Day. On this day in 1517 Martin Luther nailed his Ninety-five Theses to the door on All Saints' Church in Wittenberg, Germany, beginning the Protestant movement.
Several key ideas came out of his Ninety-five Theses and are the foundation of our Three Pillars name.
SALVATION IS BY GRACE ALONE THROUGH FAITH ALONE IN CHRIST ALONE.
When we founded the company, we started with the idea that all things are possible through Christ (Philippians 4:13). We were not sure what we wanted to do, but we were certain that our faith was the most important thing in our lives. Because of that, we wanted the name of the company to reflect that certain belief.
Originally, the Three Pillars name stood for Father, Son, and Holy Spirit — the three main entities of our faith. Over time it became clear that clarification was needed and therefore we changed the meaning of Three Pillars to be "by grace alone through faith alone in Christ alone — a succinct form of the Gospel message.
The phrase is based off the five solae that were a summary of Luther's Ninety-five Theses. They included:
Sola scriptura: by Scripture alone
Sola fide: by faith alone
Sola gratia: by grace alone
Solo Christo: through Christ alone
Soli Deo gloria: glory to God alone
For you are saved by grace through faith, and this is not from yourselves; it is God's gift — not from works, so that no one can boast. For we are His creation, created in Christ Jesus for good works, which God prepared ahead of time so that we should walk in them. (Ephesians‬ ‭2:8-10‬ ‭HCSB‬‬)
We know all of us have sinned and because of that, we deserve death and eternal separation from God. But, because of God's grace He gave us His Son, Jesus Christ, to die in our place, paying for our sins. Christ then defeated death by rising from the dead and ascending to heaven. Our salvation then comes when we receive this gift of grace by placing our faith only in Christ and not in our works or in any person. Christ is our one and only mediator and it is God who we give all glory to.
The final part of our company's name, Media, is the most simple and insignificant part. When we started out we had a variety of interests — such as video production and photography — and we weren't quite sure where the Lord would lead our business. The word "media" was the simplest way to encapsulate our interests and remain flexible for growing into new opportunities.
We are thankful to God for blessing our business with over a decade of doing what we love, and growing us to expand our team to what it is today, offering a variety of services to our clients. If you have a project you'd like to begin with us, or more importantly, if you'd like to know more about the gift of eternal salvation through Jesus, please let us know.